Diese Ver­anstal­tung hat bere­its stattgefunden.
Code Red presents
DAWN
OF
THE
RED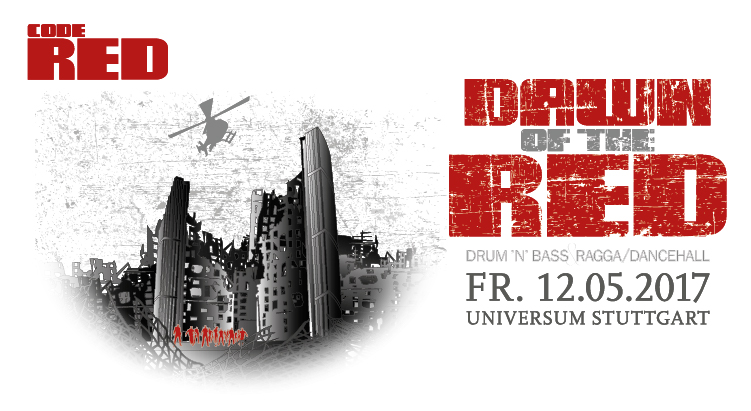 Nach der Code Red Jubiläums-Sause gibt es jet­zt die Fort­set­zung. Unter dem Namen DAWN OF THE RED kommt die Crew der Code Red Radioshow ins Uni­ver­sum Stuttgart. Das heißt Liq­uid Funk, Drum and Bass, Rag­ga­jun­gle, Half­step und Neu­ro bis zum Morgengrauen.
Auf dem zweit­en Floor gibt's Reg­gae und Dance­hall von Tri­force Sound.
Zone 1 (Drum and Bass)

Zone 2 (Reggae)